A cigarette in his mouth, Captain Renaud Yhuel sets sail in the direction of Quiberon, in Brittany, accompanied by his two sailors, Fabrice and Souleymane. It is 3am. The Belladone has just left Lorient, its home port.
After a short nap – just long enough to arrive at their destination – the crew raises the nets cast the day before and begins unloading fish, separating them and then storing the nets, all while working to the rhythm of the mechanical net hauler.
The men toil non-stop from 4am until 2pm. The grueling work pays €2,000-€3,000 per month, depending on the catch of the day: wrasse, conger, sole, rays, spider crabs, marlin, plaice, bass or whiting-pout.
"This net belonged to my father. I bought it from him when he retired," explained the captain. "It's not a very attractive profession. We don't keep track of our hours."
In recent years, a labour shortage in Brittany's fishing industry has hit small and large businesses, including some of the region's largest operators, such as Scapêche, Porcher and Houle.
"It's becoming more and more difficult to find competent sailors, who are prepared to start at 2:30am from Monday to Saturday," Yhuel said. "The schools are full, but there's no one on the docks! We need to go out to sea to make a living. When we can't find French workers, we use foreigners, Senegalese or people from Mayotte as is the case with a lot of other professions."
---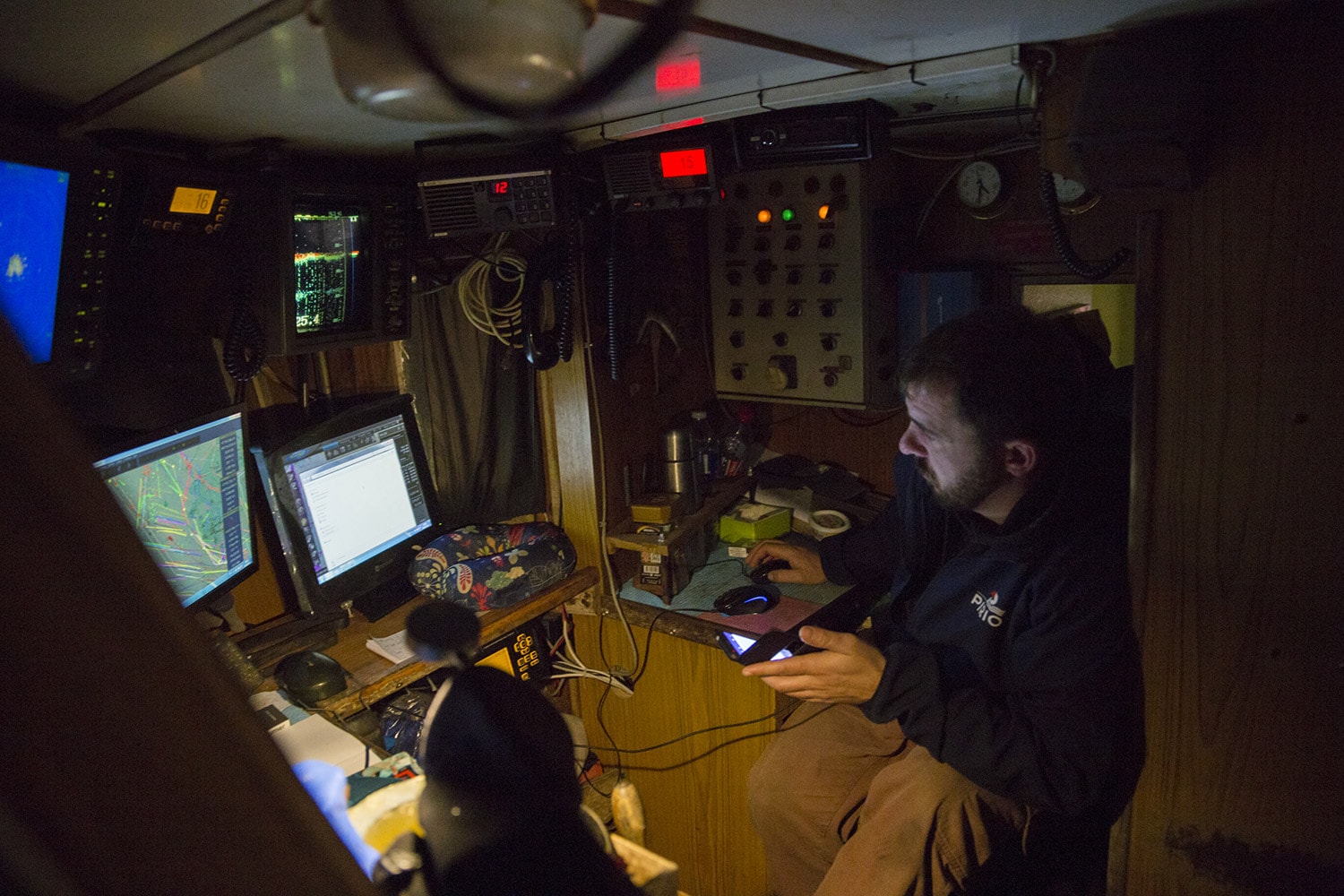 In his tiny cabin, Captain Renaud Yhuel plans the ship's daily route while complaining about wind farm developments along the coastline, which have cut into fishing areas.
---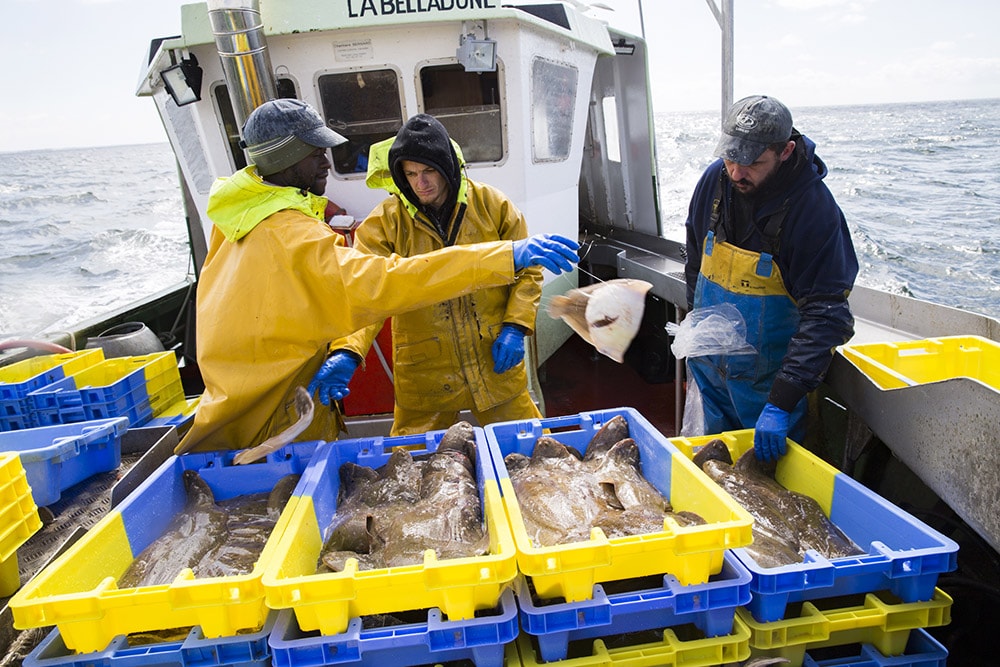 Yhuel, Fabrice and Souleymane all earn the same salary on board the Belladone. Their pay fluctuates with the market and depends on the season. Sometimes, what they bring in isn't enough to offset operating costs.
---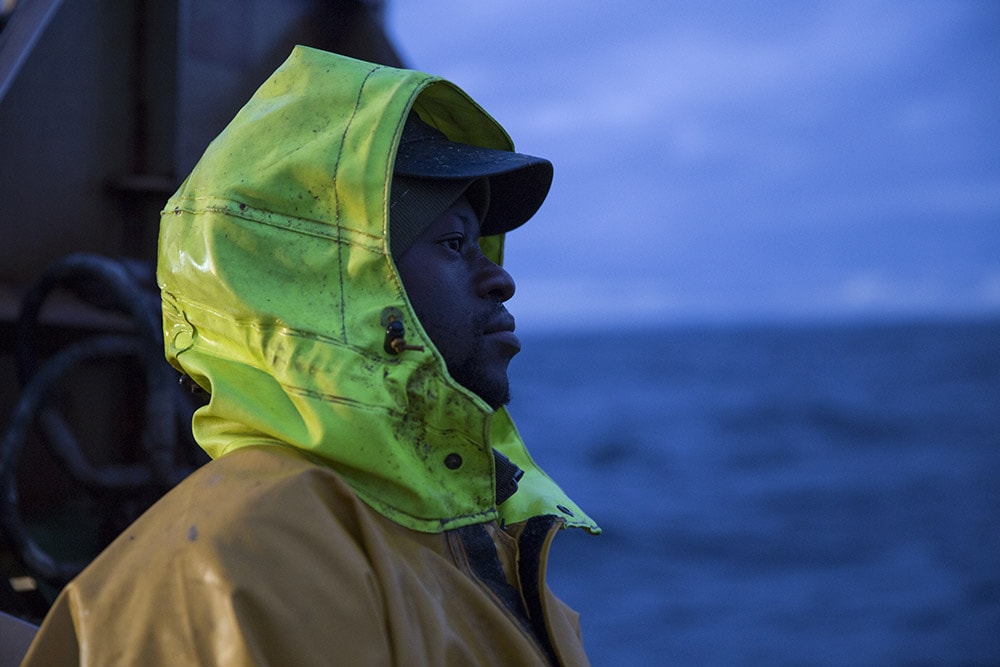 Even so, the €2,000-€3,000 Souleymane earns each month allows him to live comfortably in France, where he has a work permit.
---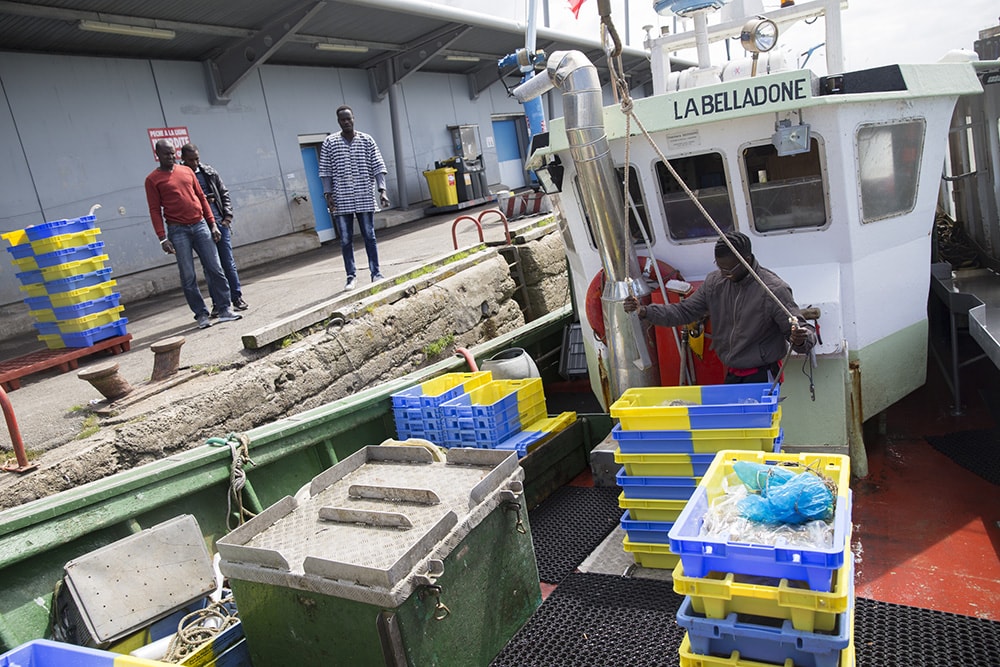 Souleymane unloads fish at the Lorient port every day, which is unusual in a job where fishing trips generally last two to three weeks.
---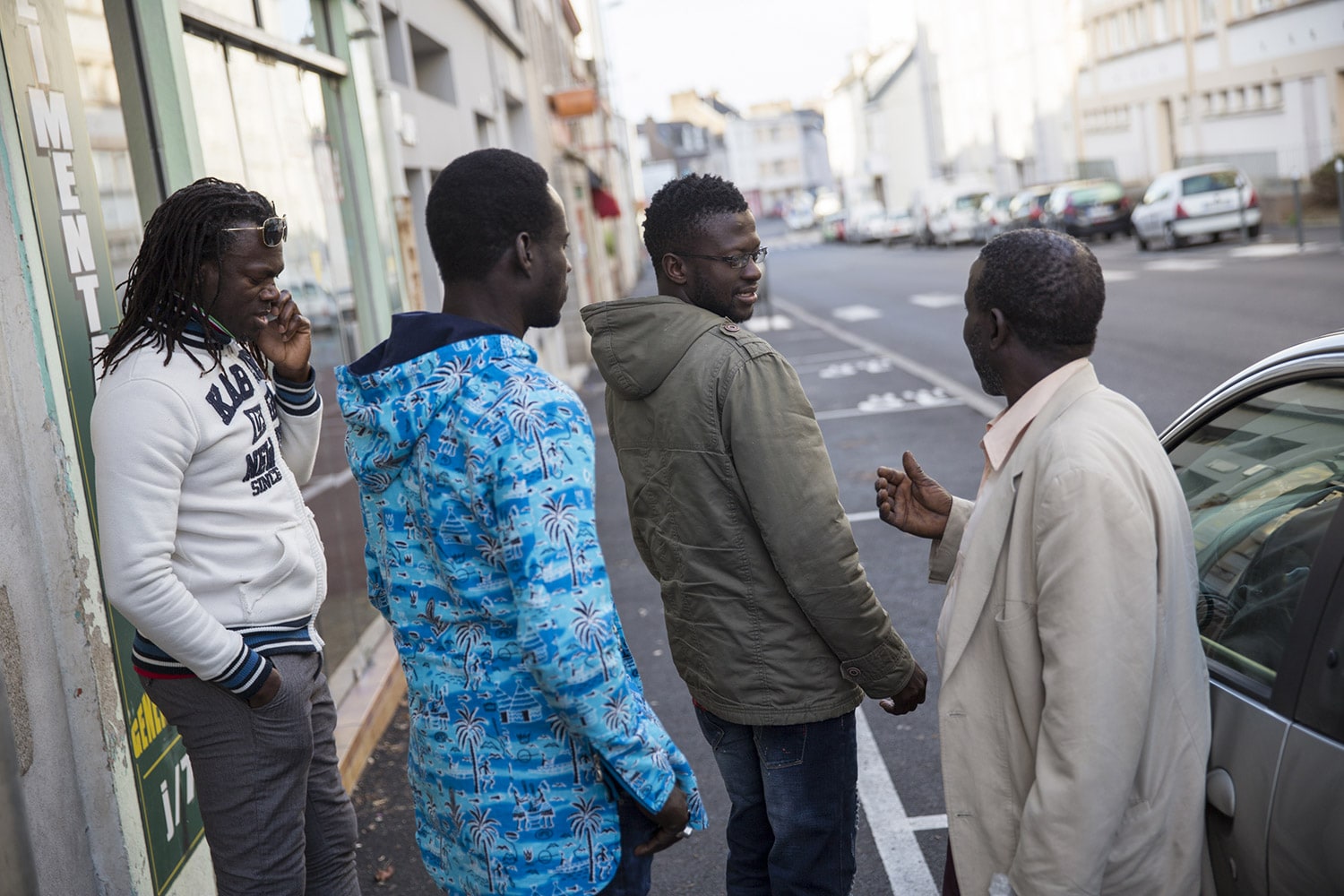 During his time off, Souleymane walks around Lorient with his friends Bara and Amadou. All three men worked in Spain before coming to Brittany.
---
Before arriving in Brittany, Souleymane fished mostly for sardine and anchovy in Spain, where he had a work permit.
When he showed up looking for a job on the docks of Lorient three years ago, Yhuel hired him on the spot. "Senegalese fishermen are competent guys who pick up the skills very quickly. And they don't necessarily have family back on land, so they're not eager to get back to their homes every day," he explained.
"In any case, the only people asking to come aboard are Senegalese. Young people like me aren't interested anymore. Fishing is a lot of work for not a lot of pay," said a somewhat disillusioned Fabrice.
Once aboard, there are no differences among the men as long as they do the work. Yhuel gives the orders, which Souleymane and Fabrice carry out while telling jokes.
But back on land, Souleymane spends most of his time talking with his family on WhatsApp or watching Senegalese wrestling competitions. A sign of his longing for home. "It can't be easy for him every day, but it's his choice. A choice I would never have made," said Yhuel.
At Lorient, a fishing trip can take anywhere from a day to go to and from the nets, to two to three weeks along the coasts of Scotland and Ireland, with little time off.
There are a growing number of Senegalese fishermen among the crew…
---