CHIRAC'S FRIENDS IN THE MIDDLE EAST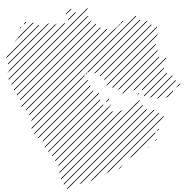 Chirac's relations with the Arab world throughout his eventful career have been documented by a trove of pictures of the former French president shaking hands with Middle Eastern leaders – including some of the least palatable.
In 2003, as Chirac defied America's calls for war in Iraq, an old picture of the Frenchman greeting Saddam Hussein suddenly resurfaced amid attempts to discredit his anti-war stance. The photo was taken in 1975 when Chirac, France's prime minister at the time, hosted his "personal friend", then Iraq's vice president. Still, nearly three decades on, the future dictator's lavish reception in Paris came as a shock to many.
Chirac and Iraq's former leader Saddam Hussein, a 30-year relationship © Institut National de l'Audiovisuel
Over the years Chirac counted a host of "personal friends" in the Middle East, none closer than the late Rafik Hariri, Lebanon's former prime minister. Their friendship helped shape Chirac's Middle Eastern policies after he was first elected to the presidency in 1995. Formerly a patron of Bashar al-Assad, the French president did all he could to isolate the young Syrian leader after he meddled with Lebanese politics. Nor could he forgive Hariri's assassination in a Beirut bombing in 2005, blamed by many on the Syrian secret service.
The Israeli-Palestinian conflict saw Chirac perform another U-turn. At first hostile to the notion of a Palestinian state, the French leader changed tack upon meeting Yasser Arafat, whom he met some 30 times between 1995 and 2004. The two grew to respect each other and Chirac wept openly when the Palestinian leader died in Paris in November 2004.
"Doctor Chirac", as Arafat used to call him, was by then a hero to many Palestinians. Eight years earlier, the French leader had made a memorable outburst during a visit to Jerusalem's Old City. Hemmed in by a heavy-handed Israeli security presence, Chirac snapped in English to an Israeli guard. "What do you want – for me to go back to my plane and go back to France? …This is a provocation!" he roared, his face flushed with anger. Footage of his rant spread like wildfire, cementing his reputation as a "friend of the Arabs".
Chirac vents his anger at Israeli security forces during a visit to the Old City of Jerusalem. © Institut National de l'Audiovisuel
Beyond the bluster, critics have argued that Chirac's Middle Eastern strategy was beset by contradictions. The French leader tried to avoid a confrontation between the West and the Muslim world while also pursuing an archaic great-power policy aimed at restoring French prestige in the region – in both cases with questionable success.